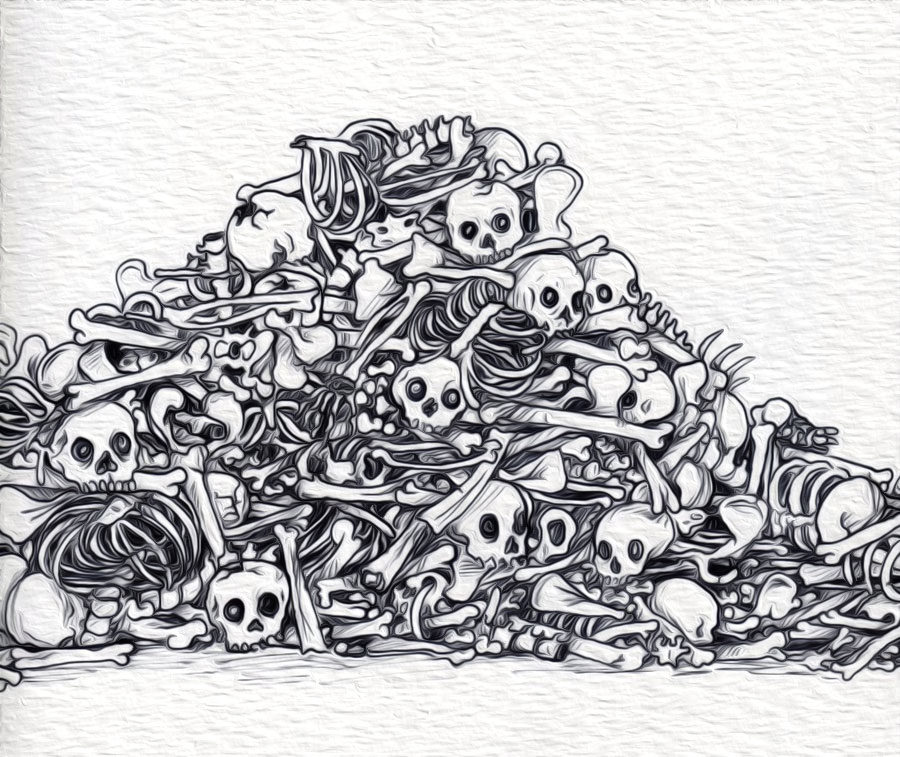 | | |
| --- | --- |
| Start | Pelor's Moon, 11 |
| Duration | 0 Days |
| End | Pelor's Moon, 11 |
Pelor's Moon, 11
Nydry makes her way down the spiral stair case exiting the Butcher's Sanctum and finds a room filled with bones and a mysterious fiery rune at the wall. She takes a quick note of the rune and goes back up the stairs to report back. Petal pipes in to tell the group that that is a defensive rune of Fireball, but that's all she can decipher from the sketch. She'll need to get a closer look to make out the conditions in which it will be triggered. She sneaks down the stairs as quietly as she can. She looks into the room to get a look at the rune, but she slips and her foot falls into the bones! Two skeletons burst from the pit and strike her as she flees.
As she bursts from the stairwell, she tell the party what happened. The party decides they will turtle in the room and attack the skeletons as they walk through. They demolish the skeletons, but there are more coming. Before long, they realize that the skeletons will keep coming, and they work on making their way down the stairs behind Xanders who deftly defends himself from the undead horde as the the party fires from behind him. With some effort, they make it to the bottom of the stairs and enter the Bone Zone!
As they step in and destroy the skeletons rising from the piles of pale skeletal remains, a voice echoes from the walls, "I have an old friend I'd like you to meet!" Lilian Voss plummets from the darkness above the pit, "Please… kill me…" Nydry and Xanders dash to the door and see that the porticullis is locked using an arcane Soul Lock … they'll need to destroy a soul to open this door, and they look towards the tortured soul of Lillian. The party rips into the soul with everything they have and liberate the soul from the body, but Gandling's control is still strong. She continues to attack in her ethereal form, but the party does not relent. Finally, they bring her down. "Please… take these…" she points to her glowing blades, "End this… I'm so… angry…. I just want to rest." Grog takes the blades, nods his head, and decapitates the ghost. Her head does not come off, but there is a gentle gust of force that emanates from the soul, and she sighs a freeing breath. The door opens, and Lillian's soul drifts away.
Nydry sneaks ahead up the stairs and hears… a lecture? She peers into a room to see a frazzled professor scribbling at a chalkboard lecturing about alchemy. Strange…